COVID-19 Relief Efforts

The National COVID-19 Immunisation Programme (Program Imunisasi COVID-19 Kebangsaan) is a country-wide vaccination campaign being implemented by the Malaysian government to help in curbing the spread of COVID-19 throughout Malaysia.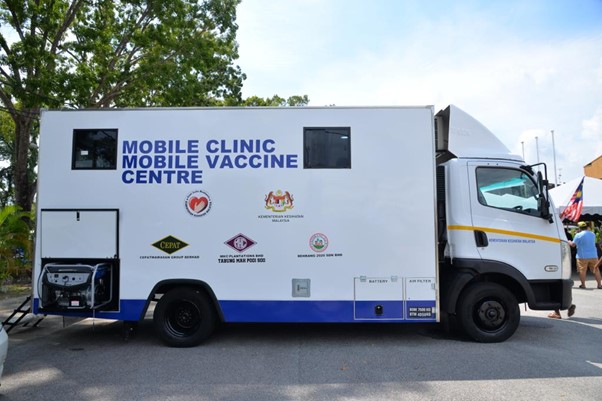 The Group is proud to contribute to this programme and we have made a donation of three (3) units of 'Mobile Clinic & Mobile Vaccine Centres'. Each unit is a 3-ton truck equipped with clinical facilities, worth RM250,000.00 each. The trucks have been specially modified and contain items such as tables, chairs, beds, air conditioners, roof canvases, electric generators and other appropriate equipment.The Mobile Vaccine Centres are meant to assist vaccination efforts particularly for rural communities in Malaysia and they have been fully approved by JPJ. A unit each has been given to the District Health Offices of Muallim (Perak), Hilir Perak and Sandakan.
Handing over the Mobile Vaccine Centre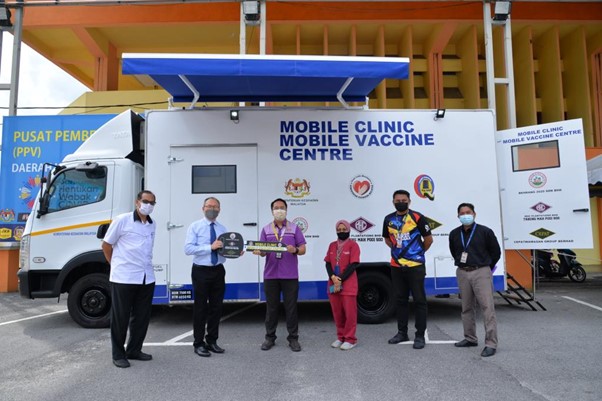 Handing over the Mobile Vaccine Centre to Dr Mohd Fadhli bin Samsuri (Pegawai Kesihatan Daerah Hilir Perak) and Dr Nurul Aini Bt Abd Rashid (Pegawai Perubatan Primer PKD Hilir Perak)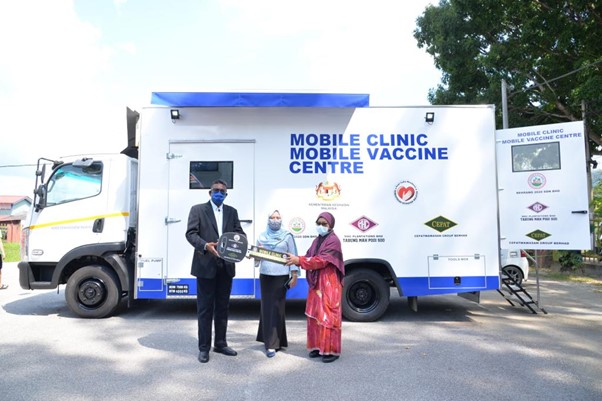 Handing over the Mobile Vaccine Centre to Dr Ngaesah Hamed (Pegawai Kesihatan Daerah Muallim ) witnessed by Puan Norhaidah Kiboet (Ketua Penolong Pegawai Dearah Muallim).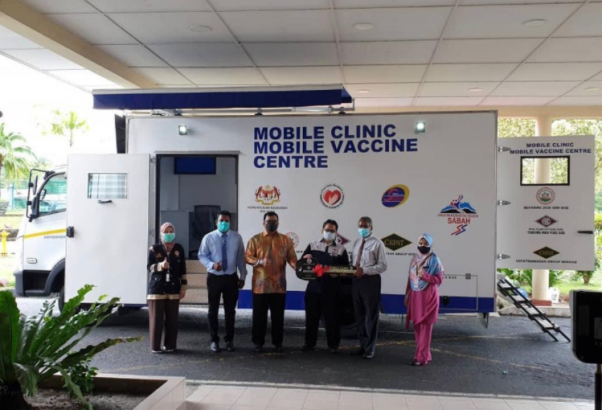 Handing over the Mobile Vaccine Centre to Dr Haji Asits Bin Sanna (Timbalan Pengarah Kesihatan Negeri Sabah) and Dr Haji Johari Bin Awang Besar (Pegawai Kesihatan Kawasan Sandakan)