THE COMPANY

Cepatwawasan Group Berhad ("CGB") is an investment holding company with its subsidiaries principally involved in oil palm cultivation, milling, quarrying and sales of oil palm products.
The Group owns and operates approximately 10,280 hectare of oil palm plantations in Sabah in East Malaysia. We produced 109,950 metric tons (MT) of Fresh Fruit Bunches (FFB), processed 272,982 MT of FFB to produce 53,796 MT Crude Palm Oil (CPO) plus  12,928 MT palm kernels in 2020.
CGB was incorporated in Malaysia, under the COMPANIES ACT 1965, on 11 January 2001 as a private limited company to facilitate the restructuring exercise of S&P Food Industries (M) Bhd. It subsequently became a public limited company on 9 March 2001 and assumed its present name.
On 24 October 2001, CGB was listed on the Second Board of Bursa Malaysia Securities Berhad, and it successfully transferred to the Bursa Main Board on 11 December 2006.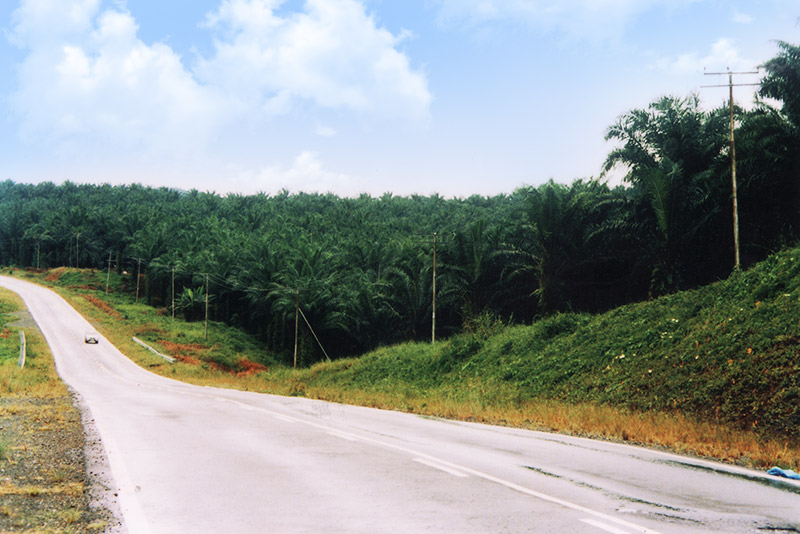 SUSTAINABLE
PALM OIL PRODUCTION

CGB is proud to contribute to a sustainable growth within the Malaysian palm oil industry and maintain a strong environmental profile. We recycle our production residuals, both solid wastes and the Palm Oil Mill Effluent POME), to produce electricity.
A subsidiary company operates a biogas power plant that generates electricity by capturing the methane gas from POME and utilising the gas as fuel.
Another subsidiary operates a biomass power plant that generates electricity from the combustion of solid wastes, including the oil palm empty fruit bunches, oil palm shells, mesocarp fibres and wood waste.
OUR
ACHIEVEMENT

CGB made it to the top-100 companies listed by OSK Research Sdn Bhd in its "TOP MALAYSIAN SMALL CAP COMPANIES" (100 Hidden Jewels) handbook published in 2008.
As a responsible corporate citizen, CGB helps bring education to rural children living in remote areas by providing an education resource centre and student hostels. We have also built a mosque for the local community.
CEPATWAWASAN
GROUP DETAILS/SUBSIDIARIES

Subsidiary Companies
Company No.
Date and place of incorporation
Principal Activities
Effective Equity Interest (%)
Issued & paid-up share capital (RM)
Sungguh Mulia Sdn Bhd
439504-A
16 July 1997 / Malaysia
Cultivation of oil palm
100
4,299,745
Prima Semasa Sdn Bhd
308017-K
15 July 1994 / Malaysia
Cultivation of oil palm
100
84,550,000
Bakara Sdn Bhd
151395-U
28 February 1986 / Malaysia
Cultivation of oil palm
100
375,000
Libarran Island Resort Sdn Bhd
357250-W
25 August 1995 / Malaysia
Investment holding
100
12,050,000
Kovusak Sdn Bhd
73286-M
20 July 1981 / Malaysia
Cultivation of oil palm
100
470,000
Sri Likas Mewah Sdn Bhd
288088-W
25 January 1994 / Malaysia
Cultivation of oil palm
100
100,000
Razijaya Sdn Bhd
181949-V
15 May 1989 / Malaysia
Cultivation of oil palm and operation of a quarry
100
10,850,000
Wong Tet-Jung Plantations Sdn Bhd
37091-V
30 December 1977 / Malaysia
Cultivation of oil palm
100
1,080,000
Syarikat Melabau Sdn Bhd
161144-T
28 April 1987 / Malaysia
Cultivation of oil palm
100
250,000
Cepatwawasan Sdn Bhd
299088-M
6 May 1994 / Malaysia
Cultivation of oil palm
100
11,000,000
Ayu Sempurna Sdn Bhd
336217-T
16 March 1995 / Malaysia
Investment holding
100
12,249,512
Cash Nexus (M) Sdn Bhd
860411-U
11 June 2009 / Malaysia
Investment holding
100
1,000,000
Magnum Kapital Sdn Bhd
887793-M
26 January 2010 / Malaysia
Investment holding
100
7,350,002
Hikayat Anggun Sdn Bhd
916476-V
30 September 2010 / Malaysia
Investment holding
100
250,000
Aspenglade Sdn Bhd
1067271-P
23 October 2013 / Malaysia
Dormant
100
2
Ekuiti Etika Sdn Bhd
1072269-V
2 December 2013 / Malaysia
Dormant
100
5,000,000
Subsidiary Companies of Cepatwawasan Sdn Bhd
Prolific Yield Sdn Bhd
354781-H
10 August 1995 / Malaysia
Milling and sales of oil palm products
100
10,000,000
Jutategak Sdn Bhd
469900-M
6 October 1998 / Malaysia
Cultivation of oil palm
100
1,719,500
Liga Semarak Sdn Bhd
336857-A
21 March 1995 / Malaysia
Cultivation of oil palm
100
398,500
Tentu Cergas Sdn Bhd
482297-U
30 April 1999 / Malaysia
Cultivation of oil palm
100
398,500
Tentu Bernas Sdn Bhd
483557-X
14 May 1999 / Malaysia
Cultivation of oil palm
100
179,920
Subsidiary Company of Libarran Island Resort Sdn Bhd
Minelink Sdn Bhd
199287-A
13 June 1990 / Malaysia
Investment property holding
100
11,620,000
Subsidiary Company of Sri Likas Mewah Sdn Bhd
Ultisearch Trading Sdn Bhd
238893-V
27 April 1992 / Malaysia
Cultivation of oil palm
100
125,000
Subsidiary Companies of Melabau Sdn Bhd
Gelang Usaha Sdn Bhd
372842-P
6 January 1996 / Malaysia
Cultivation of oil palm
100
3,600,012
Suara Baru Sdn Bhd
257315-V
28 January 1993 / Malaysia
Cultivation of oil palm and operation of a quarry
100
3,000,000
Swifturn Sdn Bhd
852623-V
7 April 2009 / Malaysia
Letting of FFB collection center
100
50,000
Subsidiary Company of Ayu Sempurna Sdn Bhd
Ladang Cepat-KPD Sdn Bhd
344431-H
24 May 1995 / Malaysia
Cultivation of oil palm
60
100,000
Subsidiary Companies of Cash Nexus(M) Sdn Bhd
Cash Horse (M) Sdn Bhd
785805-W
23 August 2007 / Malaysia
Power genaration and sale of Certified Emissions Reductions
100
250,000
Mistral Engineering Sdn Bhd
588127-H
31 July 2002 / Malaysia
Power genaration and sale of Certified Emissions Reductions
83.40
25,053,627
Power Precinct Sdn Bhd
826483-K
23 June 2008 / Malaysia
Investment holding
100
150,000
Timah Resources Limited
ABN 69 123 981 537
16 February 2007 / Australia
Investment holding
66.13
AUD 13,090,950